De Pont project was well represented yesterday at the Netherlands Film Festival! We started off at the amazing Control Conference 2015. The first day was dedicated to Word Building for Movies and Games. A perfect fit. We talked about the progress of De Pont and showcased De Pont demos of Valentijn Muijrers, Ilona de Bruin, Saku Säisä and Martijn Kors. We will be posting their projects on here soon!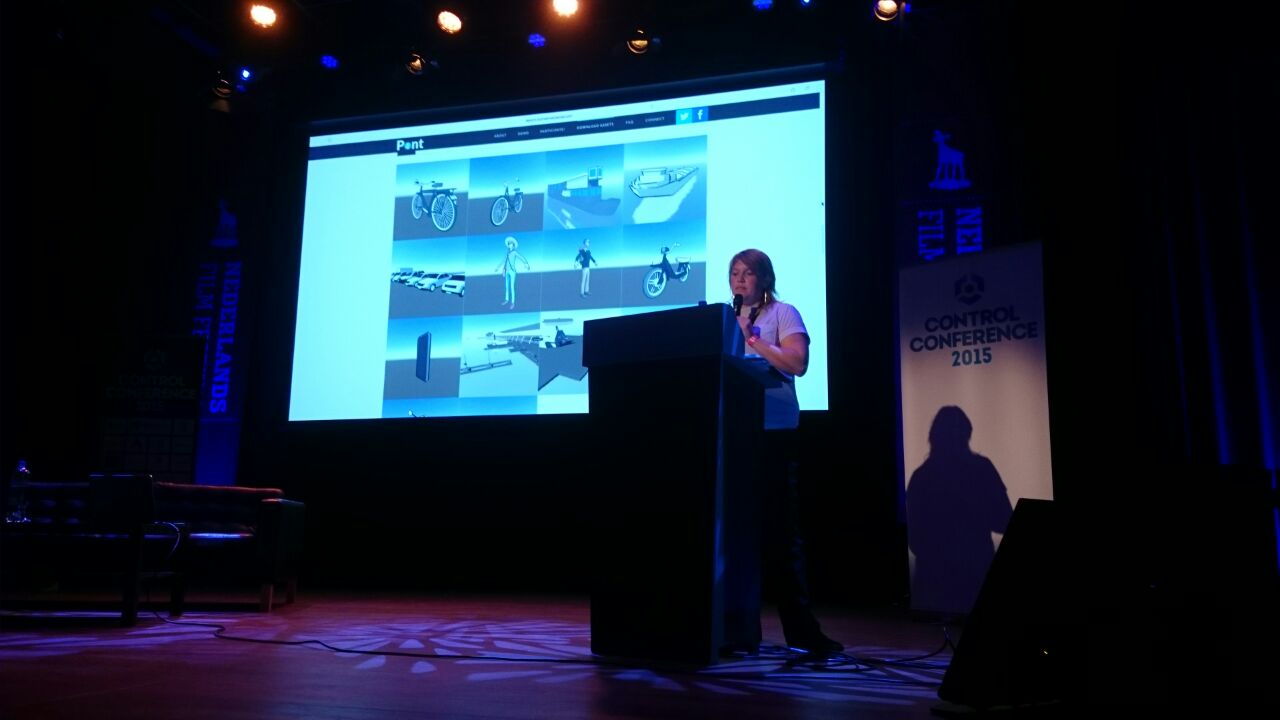 Furthermore, the program featured luminaries such as Justin van der Lek, who is currently working on tart Wars Episode VII, and the double Oscar nominated production designer Jan Roelfs. You can say that we were quite humbled by the invite!
After this presentation we headed off to the Digital Storytelling pitches, where projects that  explore the boundaries of storytelling were presented. Corine Meijers of Submarine and Ben Schouten of the HvA (who conceived this project) pitched De Pont in front of a room full of media experts and producers. It turned out to be a great sounding board!
The next showcase opportunity will probably be in December. Also, we will update our site so you can check out the progress of several projects and download/watch the games and films!