About
"The enemy of art is the absence of limitations." — Orson Welles
Premise
Film and game professionals and students, designers, and storytellers are invited to create a short (interactive) animation or game that takes place on the famous free Amsterdam ferry over the river IJ. Het Pontje, as the locals lovinly call it, connects the center of the city to the upcoming north district.
DE PONT is part of a research project that explores the storytelling potential of 3D game engines for both filmmaking and game development. The project is rooted in a simple observation: game development tools such as Unity are increasingly used to create films. As a result the visual languages of cinema and video games are converging. What if both game designers and filmmakers were to create a game or film based on the same theme using the same assets? How would they approach it? What stories or what game narratives would they come up with?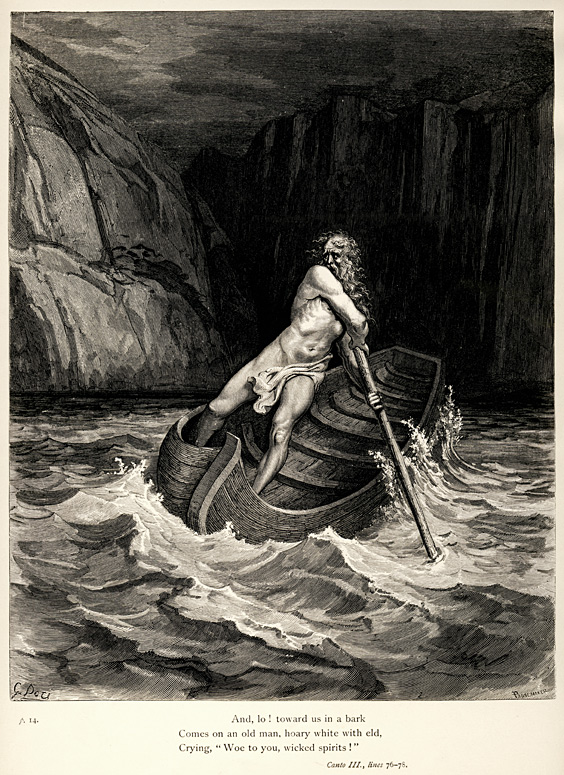 Theme
For many people, taking a ferry to get to work and back is part of their daily routine.
The ferry is also a classic theme in literature and art. In Greek mythology, the ferryman Charon (pictured on the left in an illustration by Gustave Doré) transports the souls of the newly dead across the river Styx into the underworld. Is everything the same on the other bank, or could we be on a passage to a completely different world? Who are the other passengers and what happens between them on the way? Who is the ferryman?
By choosing a universal theme, Submarine Channel and the Amsterdam Creative Industries Network aim to spark the creativity neurons in the brains of potential participants all over the world.


Submarine Channel
An international production and distribution platform for creative and innovative digital media productions. From studios in Amsterdam and L.A., Submarine Channel creates interactive documentaries, motion comics and transmedia stories. It is part of the multiple award-winning production outfit Submarine, founded by 2000 by Bruno Felix and Femke Wolting. Submarine Channel is supported by Stimuleringsfonds Creatieve Industrie (The Creative Industries Fund NL) and Gemeente Amsterdam: Dienst Maatschappelijk Ontwikkeling (The City of Amsterdam).
Related project
A Split Second (2008-2010) was a game research project by Submarine Channel and Stedelijk Museum. The project explored the notion of "artistic authorship" in video games. Three playable "art game" demos, made by visual artists in collaboration with game designers, were produced and presented at museums and galleries worldwide, including the Stedelijk Museum in Amsterdam and La Gaîté Lyrique in Paris.


Amsterdam Creative Industries
Applied research and knowledge building for both students and staff: that's what Amsterdam Creative Industries Network is all about. Active in Amsterdam's greater metropolitan region, and directly involving the creative industries and ICT sectors, Amsterdam Creative Industries Network confronts current social issues.
Amsterdam Creative Industries Network creates synergy with the business world and government so we can all work together to breed talent and provide reputable experts with the optimum means to realise their research. An industry advisory board brings insight to our strategic research agenda, thinks along on which additional market parties should be brought on board, and provides feedback to the substance of a project's progress.
Our mission is to combine, develop and promote applied research related to the interface between the creative industries and ICT. Together with the sector itself, the founding partners are continually building on ACIN as a hub for practical research, education and training.

Click the links below to download the files.