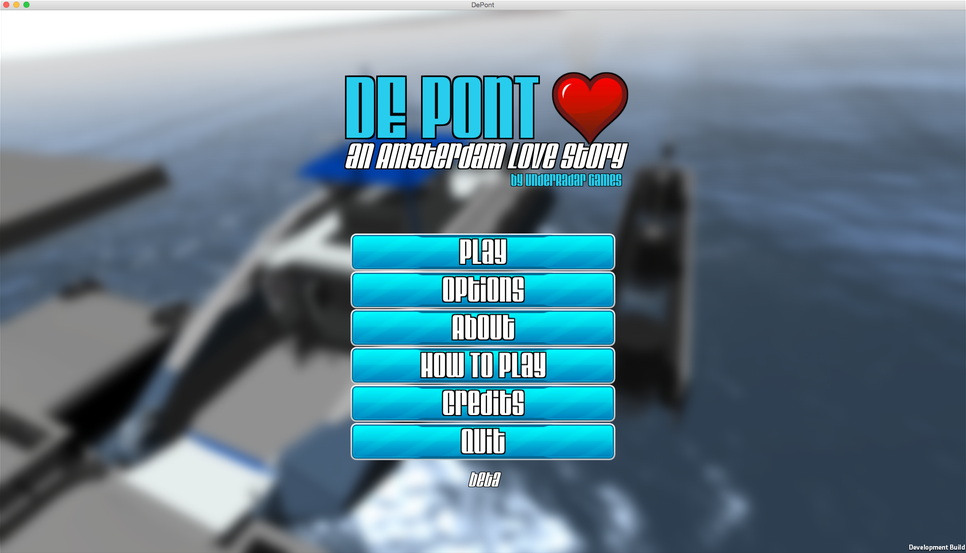 Who hasn't locked eyes with a complete stranger when traveling to or from work?!
Saku Saisa made a game about just that, finding your tue love while waiting on the ferry.
In the game you are one of passengers waiting on the ferry. You play as one of the passengers on the ferry. In the beginning you get to customise your character both visually and by choosing a set number of topics of interests your character has. When the game starts you have a fixed amount of time before the ferry leaves and you must be on it. You use this time to get to know the fellow passengers and/or other people who are hanging around the dock. The area is populated by a number of AI driven characters with randomly picked interests and visual looks who walk around the area, talk to each other, etc. To get to know the other people, you must engage in conversation with them and learn whether or not their interests match your character's. You can also listen in on the AI characters talking to each other and learn their interests that way.
When/If you find a possible match, you can ask them to accompany you on the ferry ride. The game's outcome is finalised during the ferry ride itself, either you found a possible love interest or you didn't.
Saku is a part-time indie game developer in his early 30's operating under his own business name "underRadar Games". He is from Finland where he lives in a town called Vantaa, which is a part of the Helsinki metropolitan area, with his wife and two cats. During the day job he works in ICT for a globally known big company under the title: System Developer. His work mostly consist of developing web services and different types of system integrations.
"My free time is largely spent on levelling up my game development know-how and playing games too," says Saku, noting that being a part-time developer has taken some of the fun out of gaming, too. "I'm interested in how game developers tackle specific programming or design problems more than in what's actually going on in the game itself!"
Visit Saku's website for more games: http://www.underradar-games.fi/