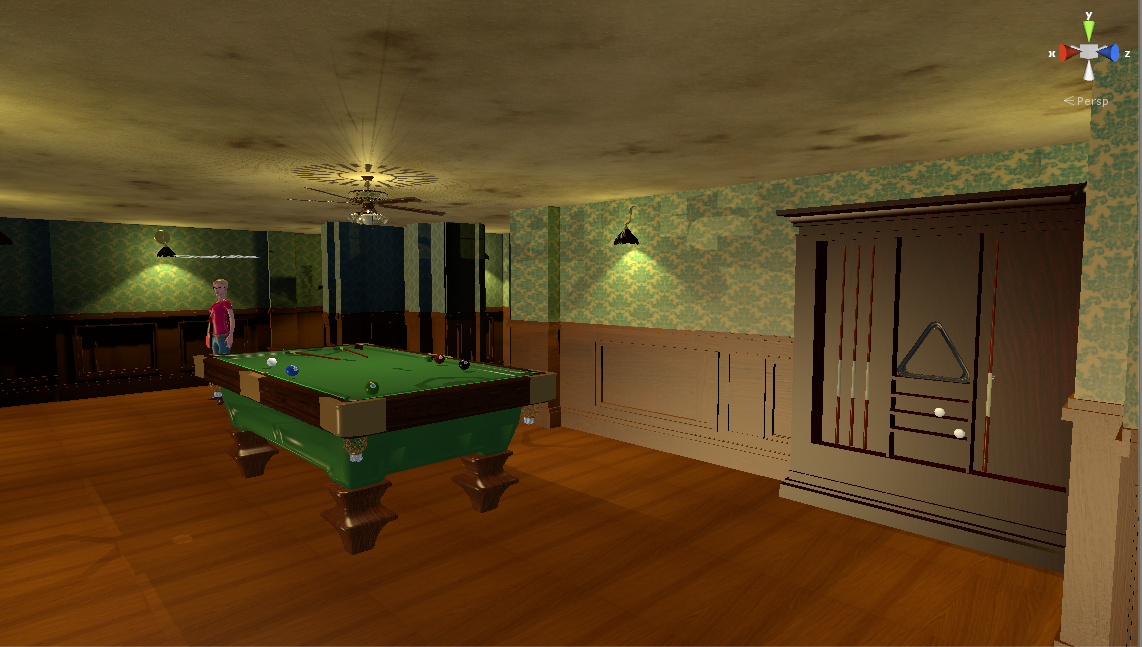 Valentijn Muijrers, a researcher, lecturer and programmer at HKU (Hogeschool voor de Kunsten Utrecht) is making a game about stories.
In his game you start as a passenger on a strange ferry with antique furniture. But somehow the ferry forces you to fulfill certain goals, like throwing paintings. Once you fulfill the goals, you continue to play as another passenger, with new goals. These new goals may or may not conflict with the goals of other passengers. The question is: can you fulfill all your goals while not getting hit by flying objects from the other passengers?
The game is elegantly made. The interior of this ferry feels like a lush prlour room which would not misstand in the thriving thirties. The spatial atmosphere helps with the engagement of the game. For example when you move away from an gramaphone player the sound gradually reduces. It's little things like this what make playing this game absolutely fun!