Umibozu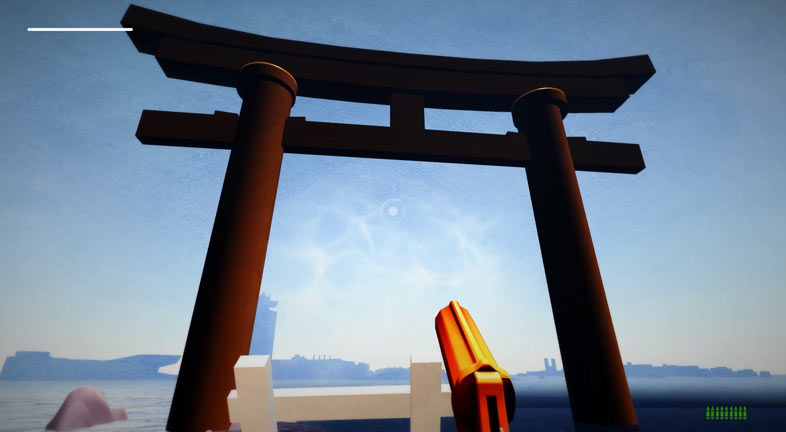 Umibozu is a VR game for the Oculus Rift platform. Taking inspiration from an eerie Japanese folktale about the "Umibozu," an ancient Japanese spirit who sinks ships, the player is gradually taken away from the Amsterdam setting into a strange new world where creatures from myths and legends emerge from the river, threatening to destroy the ferry.
In this game you have to destroy and kill the sea monsters as quick as possible. You can choose between two weapons: a flashlight or a flare gun with a limited number of bullets. You have to make sure that you don't get hit by the bombs that the sea monsters are firing, and that the ferry doesn't sink. The longer you wait with killing, the further the ship will sink because of the sea monsters!
Created by Ilona de Bruin.